Our Project Management supplies a temporary addition to your management team. For example to lead a project that falls outside the usual business management, or for a project that needs specific knowledge which is not available within your company. Or that you simply cannot get round to things that can however be made possible with temporary help from outside. A project manager from outside can in many cases be the best option for realising a project within your organisation.
The selection and implementation of a CRM system requires specialised knowledge and experience, which in many cases is not available within the own organisation. The translation and tuning between the commercial and IT disciplines in this type of projects is not easy to do, but of great importance. There is need for someone that speaks the 'languages' of both disciplines. Someone that exactly understands the demands and wishes of your commercial staff and provides the necessary insights to the IT experts. So that a user friendly system will become available. A tool that will really strongly improve the efficiency and effectiveness of your commercial activities.
With external help the introduction of a not previously used marketing instrument, such as crowd sourcing or data mining, can be accomplished faster and better. Someone who is not occupied with the daily business management and has enough time available to organise and execute the project. One that is not impeded by the everyday priority choices that have to be made on operational or tactical levels and are the cause for insufficient attention for your strategic priority. An external project manager can accomplish that full attention is given to the project, in accordance with the importance that you adhere to it.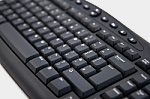 The reorganisation of a commercial department (marketing or sales) requires an expert and above all impartial approach. The goal is to let people do other (better) things, or to let other (better) people do things, or a combination of both. A sensitive project in which, with respect for the history, a fresh look to the future is needed. With help from outside changes like this can be realised far better and faster. Someone that will help you to make the tough decisions and get them implemented.
It can sometimes be necessary to break through the existing patterns in the relations with external partners. For example with your advertising agency. The selection of a new partner however is no sinecure. You want to make a choice which will last for many years to come. That requires a thorough listing of your current and future needs for external expertise on this matter. Followed by a selection and presentation of candidates that possibly can fulfil these needs. A selection process like this is complex, because next to rational considerations also emotional aspects (how it 'feels') play an important role. To take a balanced decision in this type of project the help of an external project manager can be of great value.
When passing over the daily management of a project you want to be sure of the quality of that management. For this we make use of the most appreciated methodology for project management: PRINCE2. This methodology offers you a finger on the pulse for your contineous control over: the scope of he project, the expenditures (in time and money), the risc management, the quality control and the achieved results.
Reasons for hiring our Project Management services can be:
managing a strategic project or program

managing the development, selection or implementation of a new business tool

temporary addition to the management team

guidance of a merger or takeover

realisation of efficiency operations

selection of a new business partner / supplier

managing an outsourcing project