With our Business Consultancy services we help an organisation to move forward. This can involve the entire company (strategic level), or a part of the company (tactical or operational level). We help you to get your organisation ready to meet new challenges, like entering new markets, developing new products or increasing your market share. Contributing our knowledge and creativity we help you to make the right choices.
Without a regular review, a company's strategy can soon fall out of step with its markets and fall behind its competitors. On a strategic level we, together with you, define a clear vision and mission for the company and translate this into a business plan. With this we explore the current position of the company in its marketplace and, together with you, evaluate all relevant aspects. We then look at all strategic options and, together with you, make the necessary choices. Based on these choices we develop a tactical plan for implementation.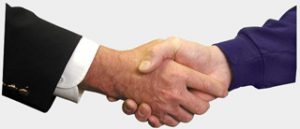 On a tactical level we define, together with you, the way in which the people and the means in your company are used in line with the strategic goals. We examine the orientation and functioning of all relevant company disciplines and we assess their expediency within the framework of the company mission. Based on the results of our research we give recommendations for projects of change to be carried out.
On an operational level we judge the efficiency and effectiveness of individual business processes. We list and explore the qualities and quantities of the people, the means and the working processes within your company. We then give proposals for adjustments and, together with you, make the relevant choices. Based on these choices we give support to the implementation of the changes to be made.
Reasons for hiring our Business Consultancy services can be:
repositioning the company in the marketplace

reorganising company departments

implementing new business means